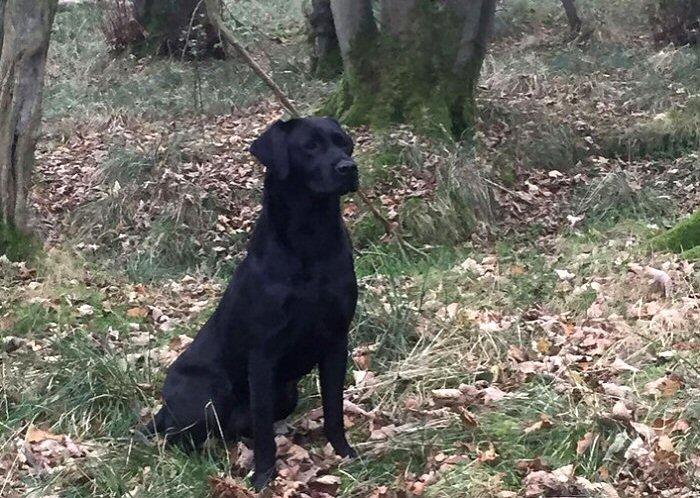 Murphy

KCSB3461DC (AS02900906), född 2015-06-21, hane, svart

HD 3/3
ED 0
Ögonlyst UA
prcd-PRA Clear
SD2 Clear
CNM hereditärt fri
EIC hereditärt fri
Meriter:
Jakt
1st place in the Arfon Working Gundog Club's Open Trial held at Checkley Wood Shoot – November 2017
1st place in the Forth & Clyde Novice Trial held at the Auchanfree Estate, Scotland – August 2017
https://www.burrendalegundogs.com/burrendale-ace

Bred by Tony and son of FTCH Tyrrellison Star Dreamer (Maisy), Murphy is a large, strong boy and has performed excellently during his first trialling season; winning his first novice trial at the end of August 2017, followed by an open on November 1st.
He is a hard going young dog and shares many of the impressive characteristics of his parents. Tony describes Murphy as a very honest dog and a pleasure to train and handle.